Cetinje bicycle trail
Download track as GPX file for your GPS device.
| | |
| --- | --- |
| Össz. emelkedő: | 9 500 m |
| Össz. lejtő: | -9 500 m |
| | |
| --- | --- |
| Magasság max.: | 809 m |
| Magasság min.: | -4 m |
Cetinje - Dobrsko Selo - Rijeka Crnojevića - Komarno - Virpazar - Godinje - Šestani - Ostros - Arbneš - Vladimir - Zoganj - Ada Bojana - Ulcinj - Kruče - Dobra Voda - Stari Bar - Sustaš - Tuđemil - Sutorman - Limljani - Virpazar - Sotonići - Građani - Ceklin - Dobrsko Selo - Cetinje 
 A combination of bike trails along the water's edge, bathing on the magnificent beaches of the Adriatic Sea and discovering the varied historical heritage showing Montenegro's multicultural past makes this tour a special experience for interested bikers.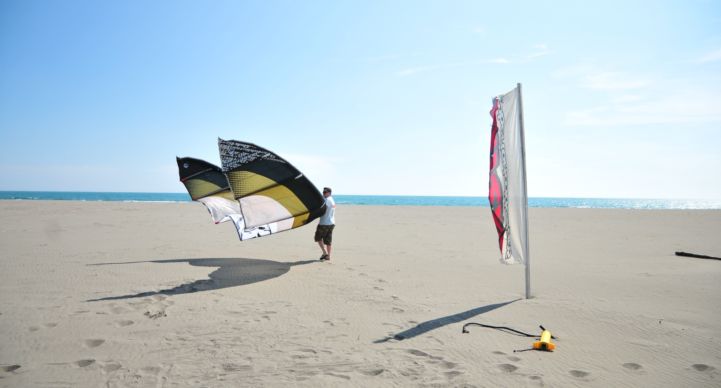 The trail runs almost without exception on quiet asphalt roads through contrasting scenic highlights with their regional and culinary delights. After a day full of bikers' joys, relaxation on the nearby Adriatic beaches is a welcome pleasure.
Do spend some time sightseeing in the former royal residence Cetinje and discover the rich treasures of the palaces and museums. Numerous important cultural-historical monuments, monasteries, fortifications as well as memories witnesses of fishing traditions line you way on this trail.
Pedalling leisurely through peaceful villages, you will come across further highlights: the National Park Skadar Lake, with its unique flora and fauna in a sub-Mediterranean climate zone. Here, in Europe's largest bird protection reserve, you can observe the last colonies of wild pelicans and other very rare species of birds.
From Virpazar, you can make a trip by excursion vessel or, just after dawn, by fishing boat and discover the ancient monasteries and bulwarks, or take the wine route and taste the various local products. The island Ada, too, is adorned by subtropical and Mediterranean vegetation, with plants and animal species unique in Europe, and a famous nudist paradise, established a long time ago. Ulcinj entices with its minarets and Montenegro's longest and finest beach. The sand contains healing minerals. Passing the charming old town and port of Bar, and along the Rumija mountains to Virpazar again, you finally return to Cetinje.